Small Black Cat Missing in Eastham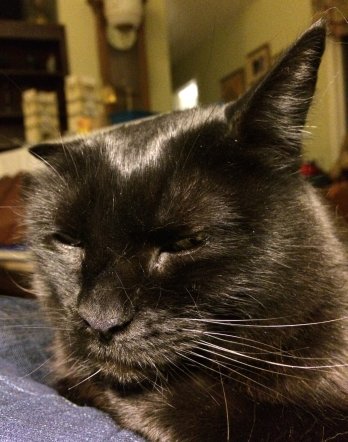 Last seen on Monday August 13, 2018 near Locust Rd., Eastham, MA.
Artemis is a house cat and was a feral rescue when we got her 8.5 years ago. She has been exclusively an indoor cat. She is very shy, all black, small, and is mostly missing her right ear. She is vaccinated for rabies & distemper.
If you think you've seen this pet, please
call 508-292-9001
or
email blackhorsedesign@comcast.net
Thank you!