Black & White Cat Missing in Peabody
UPDATE: BEIBS HAS BEEN REUNITED!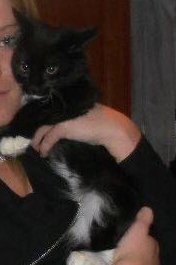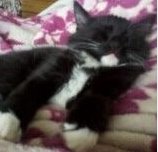 Last seen on Wednesday January 31, 2018 at Belfast Rd. and Donegal Rd., Peabody, MA.
Beibs is a short-haired male cat, black with white on chest and paws and long fluffy tail. Approximately 15lb, friendly but might be scared because he's an indoor cat.
Thank you!