Black & White DMH Cat Missing in Northampton
UPDATE: BEN HAS BEEN REUNITED!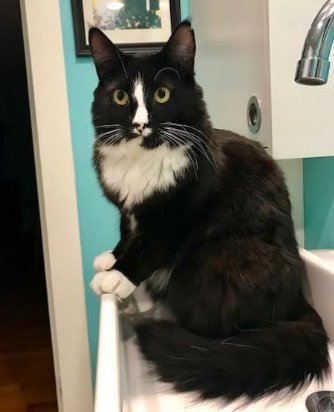 Last seen on Wednesday May 30, 2018 at Sherman Ave./Day Ave., Northampton, MA.
Ben is a large, black & white, medium-haired cat, no tags. He is very friendly and social & likes being picked up. Responds to treats. He is very playful and curious and may be stuck or locked in somewhere. Please check your garages/sheds/under porches.
Last seen in the large yards between Sherman Ave and Day Ave.
Thank you!