Maine Coon Cat Missing in Templeton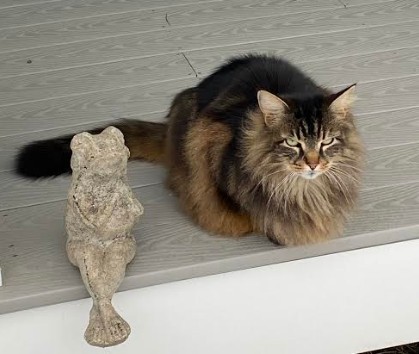 Last seen on Saturday August 31, 2021 at Patriots Rd., East Templeton, MA.
Big Kitty is a brown and black coon cat. He has a small piece of his ear missing. Will answer to Kitty. No collar. Does not meow.
If you think you've seen this pet, please
call 978-478-7840
or
email akbarney@comcast.net
Thank you!