Chihuahua Missing in Chelsea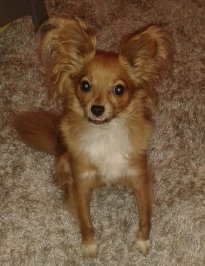 Last seen on Saturday July 8, 2017 at Carter St., Chelsea, MA.
Chula is a 3-year-old 5lb female Chihuahua. Beige and white with a small scar on the back of her neck where the collar would lie. Not wearing a collar.
HomeAgain Microchip #985112003439804
If you think you've seen this pet, please
call HomeAgain at 1-888-466-3242
Thank you!