White & Black Cat Missing in Lincoln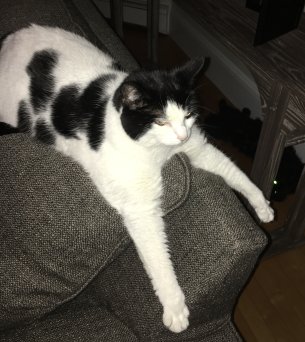 Last seen on Thursday October 26, 2017 at Weston Road, Lincoln, MA. Still missing Thursday November 16, 2017.
Ella is a white female cat with black patches. She went missing on Monday Oct 23 from Conant Road, but was seen Thursday Oct 26 entering the woods on Weston Road.
If you think you've seen this pet, please
call 339-222-7150
or
email colaid@comcast.net
Thank you!