Light Creamy Orange Cat Found in Uxbridge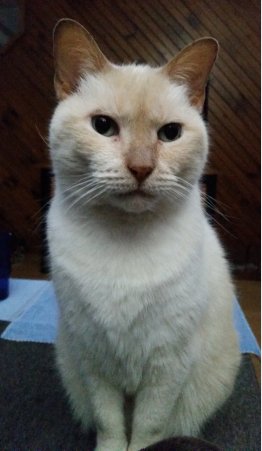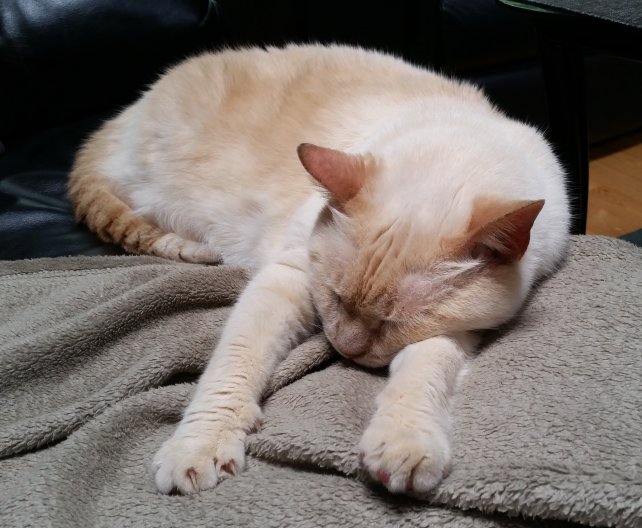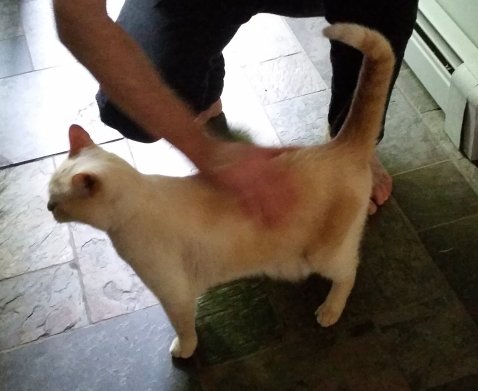 Found on Friday September 28, 2018 at 67 Fisher St., Uxbridge, MA.
Senior male cat, light creamy orange coloring with distinctive darker ears and nose. Lighter color tip of tail is bent. Beautiful slate blue eyes and extremely friendly. VERY loud meow!
If you think you recognize this pet, please
call 203-803-6753 or
email slseskin@hotmail.com
Thank you!