White & Orange Cat Found in Wayland
UPDATE: CAT HAS BEEN REUNITED!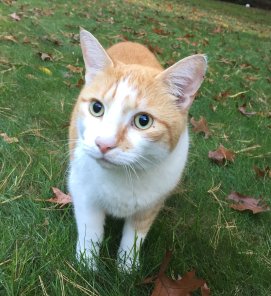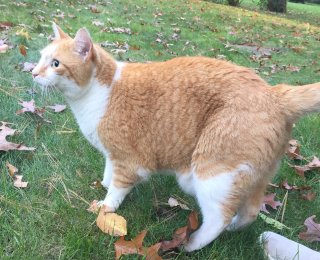 Found on Friday October 13, 2017 at Old Connecticut Path, Wayland, MA.
A white and orange cat has been hanging around my yard/shed for the past few days. Weighs about 15lb, may be female and may be pregnant. No collar, green eyes and very sweet - loves people.
Thank you!