Orange Cat Missing in Waltham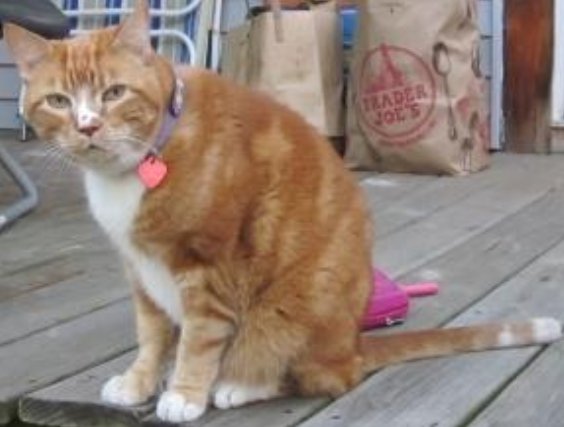 Last seen on Sunday February 18, 2018 at 40 Kings Way (nr. Lake St & Lincoln St.), Waltham, MA.
Jesse is a 18-year-old 14lb male dark red/orange DSH cat. Swirly red/brown/orange markings with white neck, chest and tip of tail.
HomeAgain Microchip # 4276004C43
If you think you've seen this pet, please
call HomeAgain at 1-888-466-3242
Thank you!