Orange Tiger Cat Missing in Dracut
UPDATE: MILO HAS BEEN REUNITED!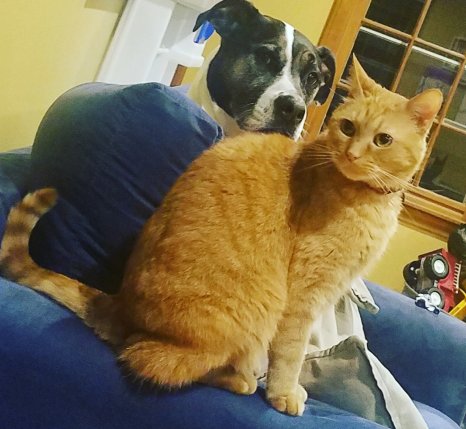 Last seen on Tuesday September 26, 2017 at Douglas Rd./Wheeler Rd./Wildrose Rd., East Dracut, MA.
Milo is a 10-year-old male DSH orange striped tiger cat, weighing 10lb. Green/hazel eyes, and has a black spot on his nose. He also has a red collar with cat-pirates on it, and a name tag. He is an indoor-only cat, so he is likely to be hiding/scared, but he is otherwise very friendly.
HomeAgain Microchip #4A1C274448
Thank you!