Orange & White Cat Missing in Norwood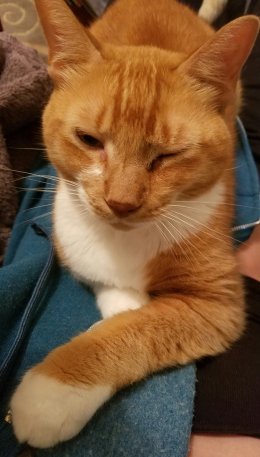 Last seen on Saturday February 17, 2018 at Walpole St. & Bond St., Norwood, MA.
Nutmeg is an 11-year-old indoor orange and white spayed female. No collar or chip. Very small. White chest with white boots.
If you think you've seen this pet, please
email alxlaza@gmail.com
Thank you!