Maine Coon Cat Missing in Boxford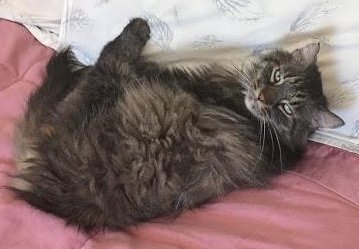 Last seen on Saturday July 16, 2016 at Depot & Georgetown Rd., Boxford, MA.
Rodi is an adult male Maine Coon cat, grey & black, neutered.
He is really friendly and loving and will come if you call him. Cat will occasionally jump in husband's truck so could have been lost in North Andover near Dunkin Donuts on Salem Street.
If you think you've seen this pet, please
call 978-376-0824
Thank you!