White & Tabby Cat Missing in Ashburnham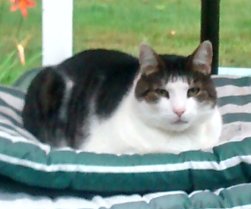 Last seen on Monday August 28, 2017 at 109 Dunn Rd., Ashburnham, MA. Still missing October 5, 2017.
Stoney is a white and tabby neutered male cat, around 4 years old and has a crackly meow.
If you think you've seen this pet, please
email lindagliesman@aol.com
Thank you!