Orange Tabby Cat Missing in Needham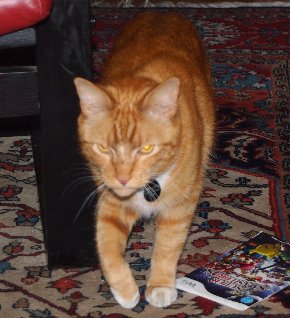 Last seen on Friday September 15, 2017 at 14 Pickering Place, Needham, MA.
Willow is a 7-year-old male orange and white tabby cat weighing 10lb. He was wearing a collar with name and phone number. Growls when picked up.
HomeAgain Microchip #4B7927472D
If you think you've seen this pet, please
call HomeAgain at 1-888-466-3242
Thank you!