Black Labrador Retriever Missing in Rutland
UPDATE: ABBY HAS BEEN REUNITED!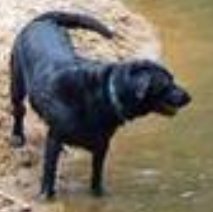 Last seen on Friday July 17, 2015 at Rutland, MA.
Abby is a 14-year-old 60-65lb black Labrador Retriever. Friendly, sweet, blue collar. Abby was hit by a car on Glenwood Road, near the rail trail in Rutland. She has not returned home and has not been seen since. It is possible that someone picked her up as an injured dog and brought her to a vet.
Thank you!