Long-Haired Grey Cat Missing in North Brookfield
UPDATE: AMELIE HAS BEEN REUNITED!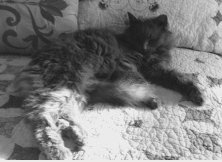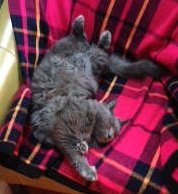 Last seen on Wednesday April 15, 2015 at Pine/Lakeview Rd., North Brookfield, MA.
Amelie is a 12 year old long-haired grey cat, missing from the Lake Lashaway area. She is microchipped, but does not keep a collar on! She has a very soft Meow. She is being medicated for hyperthyroidism, and is due meds Thursday morning.
Thank you!