Mixed Breed Dog Missing in Dedham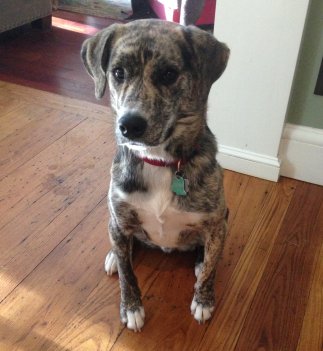 Last seen on Monday January 25, 2016 at 17 Warren Rd., Dedham, MA.
Ares is a mixed breed dog, black with brindle on his head and legs, and a white chest.
Microchip #985112004058640.
If you think you've seen this pet, please
call 781-956-8734
or
email acadigan@sageschool.org
Thank you!