Black & Brown X Dog Missing in North Attleboro
UPDATE: ATHENA HAS BEEN REUNITED!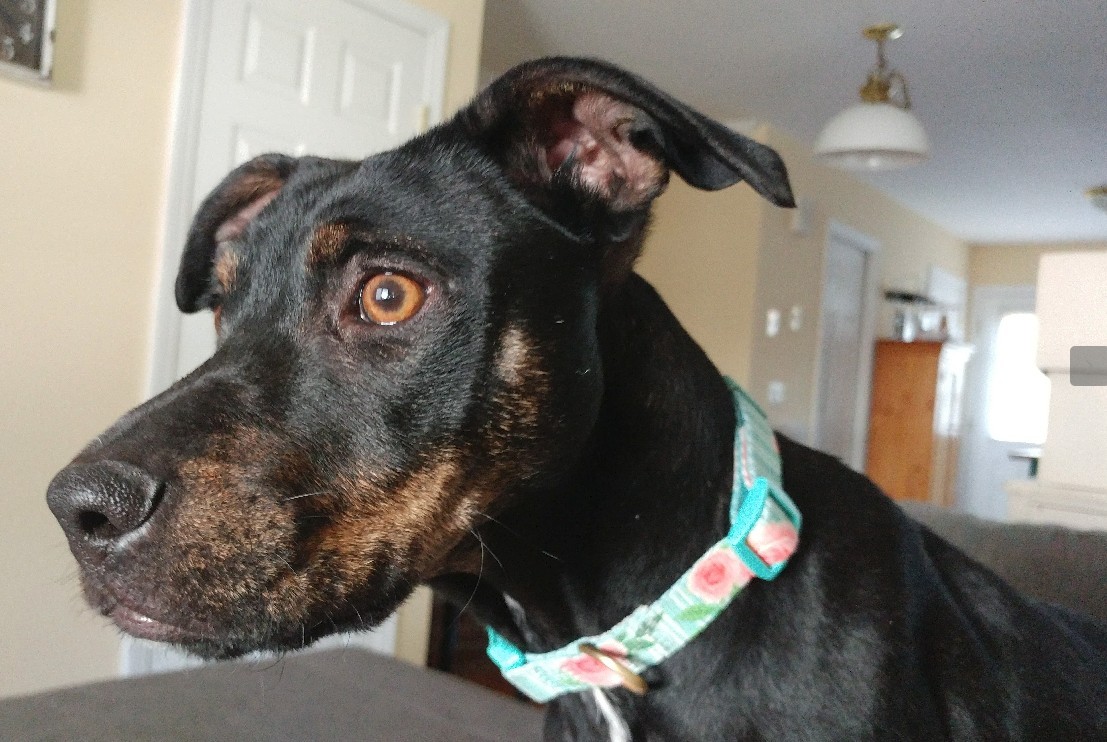 Last seen on Tuesday December 18, 2018 at 13 Dexter Street, Unit 8, North Attleboro, MA.
Athena is a medium sized, mixed breed. Mostly black, some brindle, and a white patch on her chest. Small under bite. Very active, friendly, and submissive. Will have a teal collar on as in the photo. May be in the downtown North Attleboro area.
HomeAgain Microchip #985112008336780
Thank you!