Cockatiel Missing in Somerville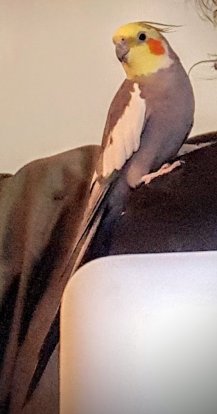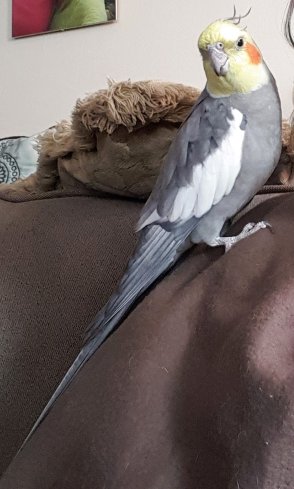 Last seen on Sunday July 31, 2016 at Medford St and Bartlett in the Winter Hill area, Somerville, MA.
Beaker is a standard gray and white Cockatiel with a yellow head and crest and fluffy orange cheeks. He is fully flighted and not banded. He's 10 years old but very healthy. He does catcalls and loves to say 'tweetle-toot'. He will climb up on your finger if you say up. Very friendly and never bites.. really. We have a special whistle that we could use to identify him. We are devastated.
If you think you've seen this pet, please
email evarquinn@gmail.com
Thank you!