White Cat Missing in Stow
UPDATE: BEAR HAS BEEN REUNITED!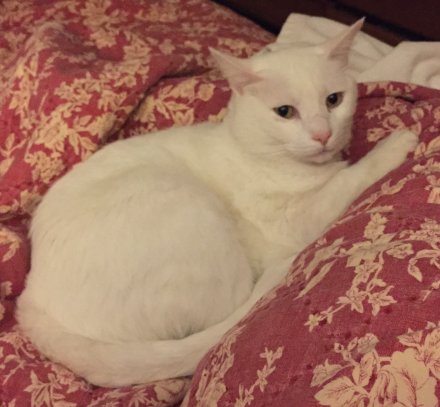 Last seen on Friday May 8, 2015 at Great Rd/White Pond Rd, Stow, MA.
Bear is a DSH white neutered male around 13 pounds. Was wearing a collar with ID name and number of a cat of my mom's. His GPS collar was broken. Had a scab/bald spot where he had scratched due to skin allergies. Usually just eats duck and pea food.
Thank you!