Tri-Color Hound Mix Missing in Reading
UPDATE: BEETHOVEN HAS BEEN REUNITED!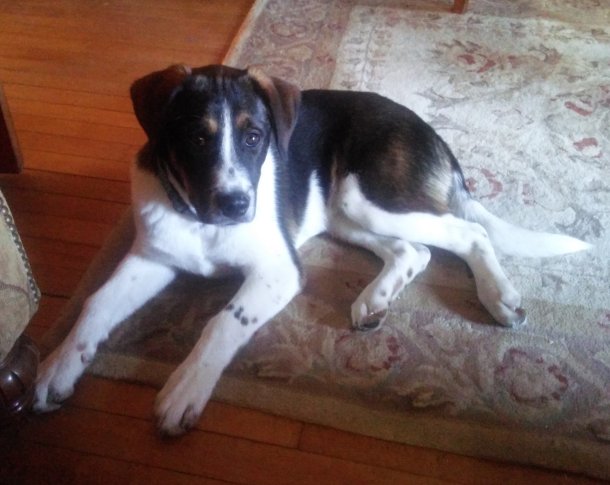 Last seen on Monday June 1, 2015 at Sanborn Place, 50 Bay State Road, Reading, MA.
Beethoven is a seven month old, tri-color hound mix. He was last seen heading into Timberneck Swamp. He had slipped out of his collar when he escaped. He normally readily approaches people and other dogs but was very frightened and running fast when last seen.
Thank you!