Bengal Cat Missing in Brookline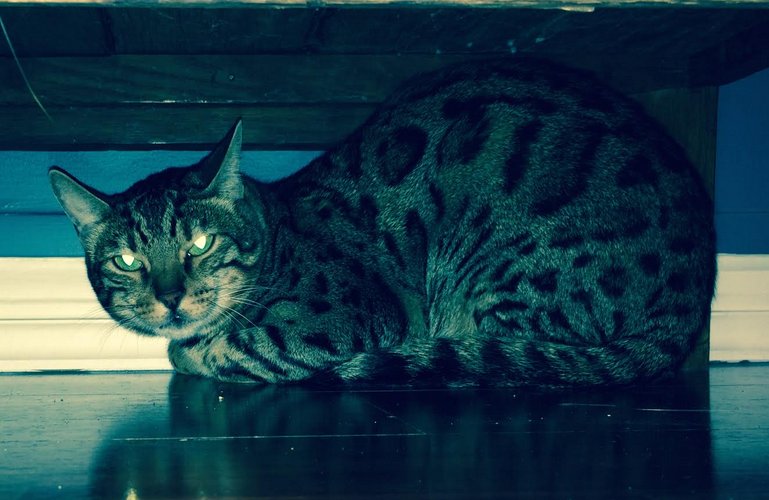 Last seen on Friday May 15, 2015 at Longwood Ave. & Chapel St., Brookline, MA.
This male Bengal cat is very beautiful, grey with black concentric circles on his fur. He is declawed and defenseless outdoors, so it's urgent to find him. He is very timid and runs when you look at him. He is extremely difficult to catch. If you see him please catch him and call us.
There is a $100 reward for finding the cat.
If you think you've seen this pet, please
call 617-277-5805
or
email rksloane@gmail.com
Thank you!