Basenji Missing in Roslindale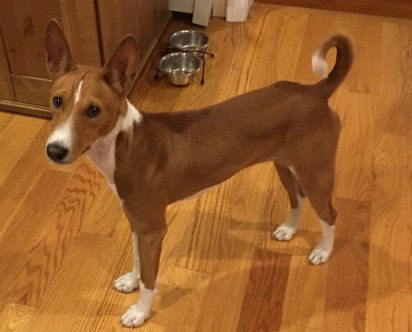 Last seen on Sunday November 6, 2016 at American Legion Highway, Roslindale, MA.
Benji is a year-old 20lb male red & white Basenji. Can be afraid or shy around other people/ dogs. Runs fast. Two neuter scars. Up to date on all vaccinations. Last seen by the car wash on American Legion Highway.
HomeAgain Microchip #985112008099705
If you think you've seen this pet, please
call HomeAgain at 1-888-466-3242 or Guillermo at 617-293-0132
Thank you!