Gray & White DSH Cat Missing in Reading
UPDATE: BOOTS HAS BEEN REUNITED!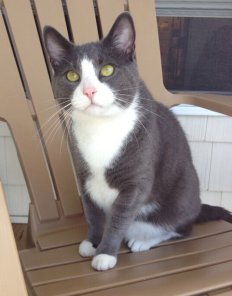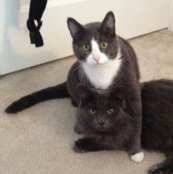 Last seen on Sunday November 22, 2015 at 1127 Main St., Reading, MA.
Boots is a domestic short-haired cat, gray with white spots. He eats a special veterinary diet food and can become very sick without it :(
UPDATE: Boots was seen on Pearl St. on Friday November 27 - he had been trapped in a garage and released on Friday only to escape again.
Thank you!