Beige & Tan Tabby Missing in Methuen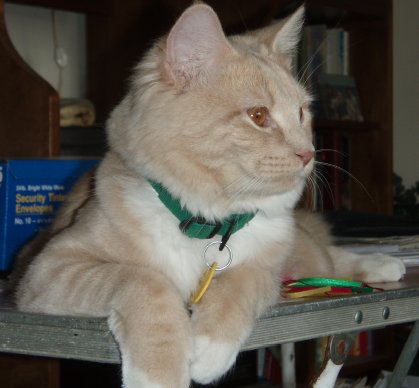 Last seen on Saturday September 10, 2016 at Christopher Drive and Leah Circle, Methuen, MA.
Brady is a 10-year-old 15lb beige and tan tabby cat with orange eyes and nose. White whiskers and paws. Friendly with familiar people but cautious with strangers. Has feline lower urinary tract disease.
HomeAgain Microchip #493C72743A
If you think you've seen this pet, please
call HomeAgain at 1-888-466-3242
Thank you!