Maine Coon Cat Missing in New Bedford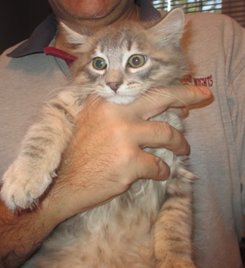 Last seen on Thursday January 19, 2017 near Pine Grove St., New Bedford, MA.
Buddy is a gray and white Maine Coon cat. He is a little bigger than in the picture. He is about one year old and has a blue collar on.
If you think you've seen this pet, please
call 508-995-0855 or 508-995-9009
Thank you!