Brindled Mix Dog Missing in Shrewsbury
UPDATE: BUG HAS BEEN REUNITED!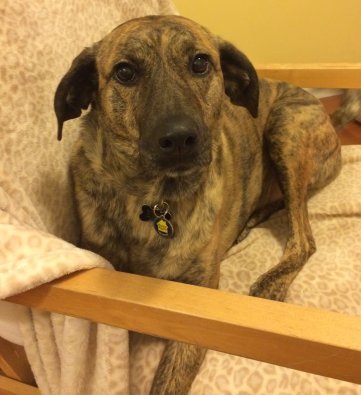 Last seen on Friday January 9, 2015 at Everett Ave., Shrewsbury, MA.
Bug is 7 years old, spayed, very friendly and is wearing a collar with bees on it. She has tags and a microchip. We are new to the area and she may not know her way around.
Thank you!