Tiger Cat Missing in Wilmington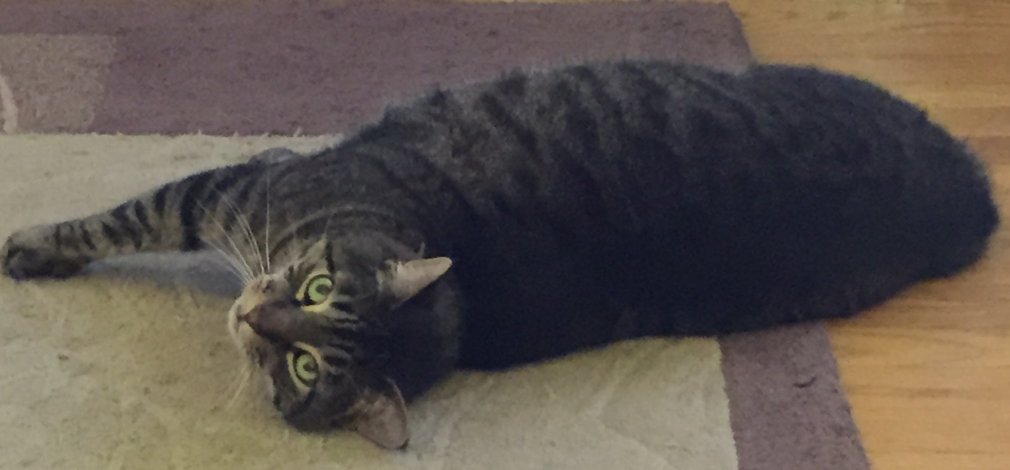 Last seen on Saturday August 8, 2015 at 2 Dublin Ave., Wilmington, MA.
Calamari is a dark gray male tiger cat with green eyes. He is wearing a blue striped collar which has a black name tag on it with my husband's telephone number 801-656-7656. On August 6th we moved from 3 ONeil Rd., Woburn, 2.5 miles away, so Calamari may be headed back to his old territory.
If you think you've seen this pet, please
call 978-420-6066
or
email erindoherty25@gmail.com
Thank you!