Black Terrier/Retriever Mix Missing in Marlborough
UPDATE: CARLITA HAS BEEN REUNITED!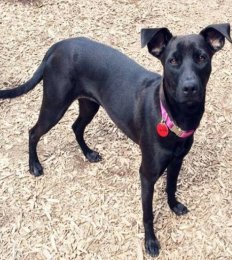 Last seen on Wednesday May 6, 2015 at Royal Crest Drive, Marlborough, MA.
Carlita is a black female Terrier/Retriever mix. She was adopted about a week ago and was wearing a collar with the shelter tag on it. She is 7 months old and 25 lbs.
If you think you've seen this pet, please
Thank you!