Seal Point Snow Bengal Cat Missing in Plymouth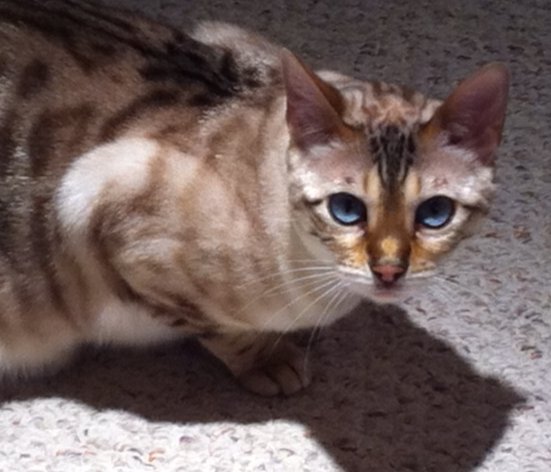 Last seen on Friday October 23, 2015 at Dundee Way and Rt. 80, Plymouth, MA.
Cashi is a female Seal Point Snow Bengal cat. She has white and beige fur with light and medium brown markings. White belly and chest. She has black "raccoon" stripes on her thin tail and sky blue eyes.

Microchip #985121005157101.

REWARD
If you think you've seen this pet, please
call 781-241-8822
or
email iam11.jc@gmail.com
Thank you!