White &amp Gray Cat Missing in Centerville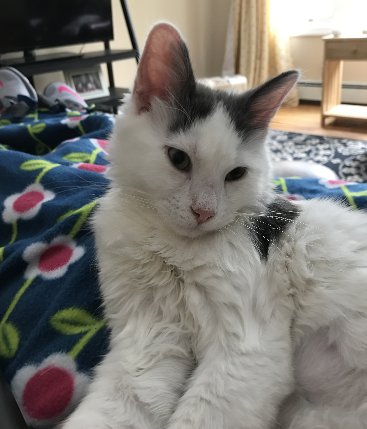 Last seen on Friday July 28, 2017 at Bumps River Road, Centerville, MA.
Chase is a male cat, predominantly white with gray spots. Very friendly and loves the outdoors. He is only about 10-11 months old. He is neutered, not microchipped.
If you think you've seen this pet, please
email celdredgefhr@gmail.com
Thank you!