Tortoiseshell Cat Missing in Dighton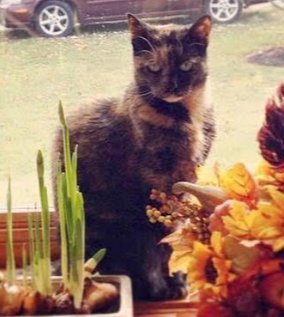 Last seen on Wednesday February 17, 2016 at Wellington St., Dighton, MA.
Chestnut is a female tortoiseshell cat with a split face (one eye bigger than the other). Tan scarf-like markings around her neck. No collar.
If you think you've seen this pet, please
email jen.bergus@gmail.com
Thank you!