German Shepherd Mix Missing in Oxford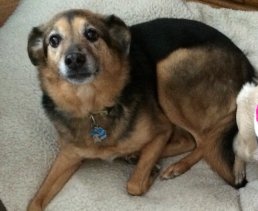 Last seen on Friday March 13, 2015 at Conlin Rd., Oxford, MA.
Chloe is a 12 year old female mixed breed dog, 25 to 39lbs with the coloring of a Shepherd - black and tan. She was wearing collar and tags.
If you think you've seen this pet, please
email rocjr.jemart@charter.net
Thank you!