Black DLH Cat Missing in Lowell
UPDATE: COCO HAS BEEN REUNITED!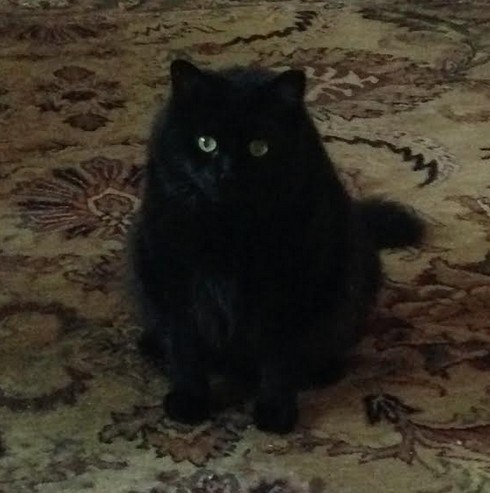 Last seen on Saturday October 12, 2019 at Shaw St., Lowell, MA.
Coco is a ten-year-old all black long-haired indoor cat with one distinctive white whisker. We live in the highlands neighborhood near St. Margaret's Church and the Morey elementary school.
Thank you!