Black Cat Missing in Watertown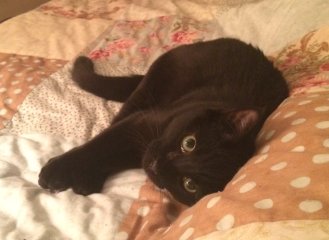 Last seen on Tuesday June 20, 2017 at Franklin St., Watertown, MA.
Fernando is a black, domestic American short hair cat with a PetKey microchip ID. He has yellow eyes and is friendly. He also responds to "Fernan" or "Fernie".
If you think you've seen this pet, please
call 617-710-1286
or
email cristina_aspuru@radcliffe.harvard.edu
Thank you!