Maltese / Maltipoo Dog Found in Brighton
UPDATE: LEO HAS BEEN REUNITED!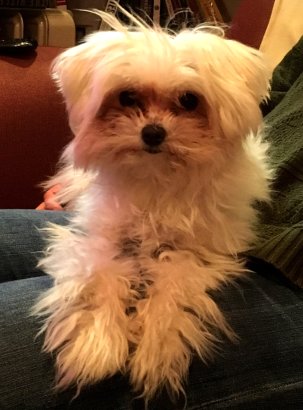 Found on Monday October 31, 2016 at Chestnut Hill Ave. intersection with Englewood, nr. Cleveland Circle/Reservoir, Brighton, MA.
This dog seems to be a Maltese / Maltipoo breed. It is very small and light, fluffly white, except some browning on the fur around the eye area; very frisky and friendly/trusting. No leash / collar / identifying tags of any sort.
Thank you!