DSH Orange & White Cat Found in Groveland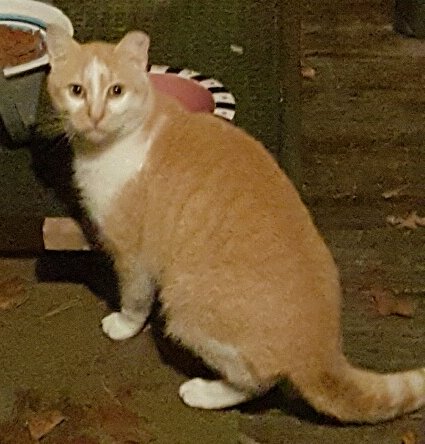 Found on Sun Nove 13, 2016 at Main St., Groveland, MA.
DSH cat, orage and white, medium size. Found in near the Groveland/West Newbury line. Comes out after dusk and is seen at all hours of the night. Worried because colder weather coming.
If you think you recognize this pet, please
call 978-771-2780 or
email jmacek62@hotmail.com
Thank you!