Black Cat Found in Holliston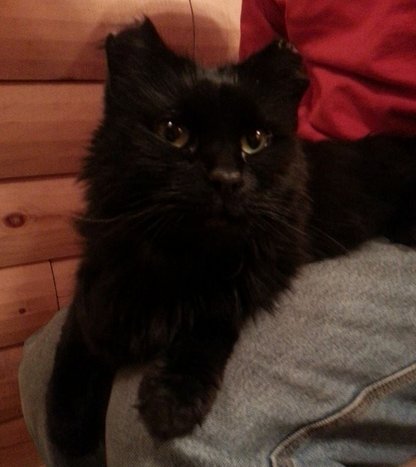 Found on Thursday January 8, 2015 at Kingsbury Drive, Holliston, MA.
No microchip. She is in pretty rough shape, she is being kept warm, safe and fed while we look to see if anyone is looking for her.
If you think you recognize this pet, please
call 774-217-0922 or
email markfamily3@verizon.net
Thank you!