Young Black Lab Found in Savoy
UPDATE: PUP HAS BEEN REUNITED!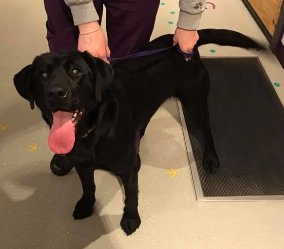 Found on Tuesday April 17, 2018 at Chapel Rd. & Hawley Rd., Savoy, MA, near the Savoy Elementary School.
A delivery driver was passing through Savoy, MA and found this dog in the middle of the road. This is a young black male lab, around 3 years old, unneutered, no tags or microchip. The dog is currently at the Family Veterinary Center, 99 Main St., Haydenville, MA.
Thank you!