Tuxedo Cat Found in Southampton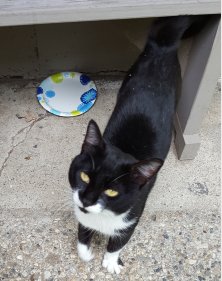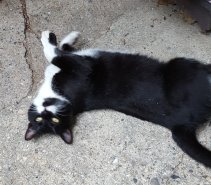 Found on Thursday August 23, 2018 at Bluemer Rd., Southampton, MA.
Small to medium size tuxedo cat found. Predominantly black with some white markings on the face, chest, paws. Extra toes on front paws. Very friendly. Very hungry.
If you think you recognize this pet, please
call 413-552-7594 or
email uncooldug@gmail.com
Thank you!