Calico Cat Found in Sutton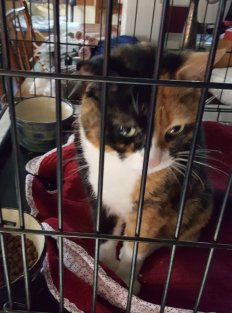 Found on or about Thursday August 10, 2017 at Town Farm Road, Sutton, MA.
Looks well taken care of, believe she has been spayed. Will adopt her (going to vet to get her checked out today) but since she is so well taken care of, think someone may be looking for her.
If you think you recognize this pet, please
call 978-390-6238 or
email RebeccaYoungJones@comcast.net
Thank you!