Parakeet Found in Winthrop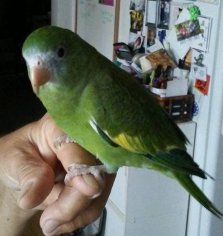 Found on Saturday July 30, 2016 at Fairview St., Winthrop, MA, MA.
Green & yellow parakeet came into our yard. I have it in my home. Police and animal control have been notified.
If you think you recognize this pet, please
call 617-846-2805 or
email pejepscot@aol.com
Thank you!