Grey Long-Haired Cat Spotted in Newtonville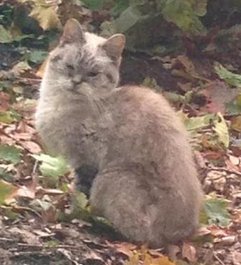 Found on Sunday October 30, 2016 at 525 Lowell Ave., Newtonville, MA.
This lost kitty has been in the area for most of the day. It is small with a bobbed tail.
If you think you recognize this pet, please
email anniepanni@aol.com
Thank you!