White Pigeon Found in Somerville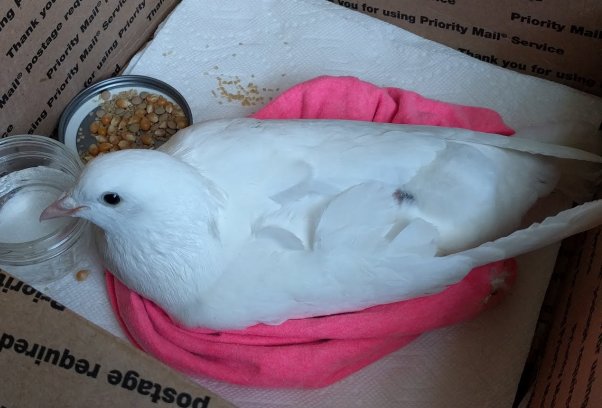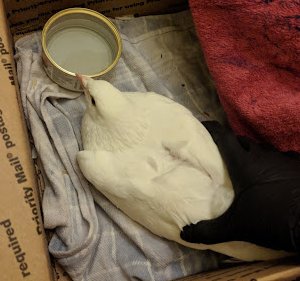 Found on Tuesday July 17, 2018 at McGrath Highway at Washington St., Somerville, MA.
A white homing or release pigeon has been found. Unbanded but clearly domestic. He's injured, so we plan to take him to a vet. He's very friendly, likes to be scratched.
If you think you recognize this pet, please
email edierory@gmail.com
Thank you!