Pekenese Mix Found in Weymouth
UPDATE: PEKE HAS BEEN REUNITED!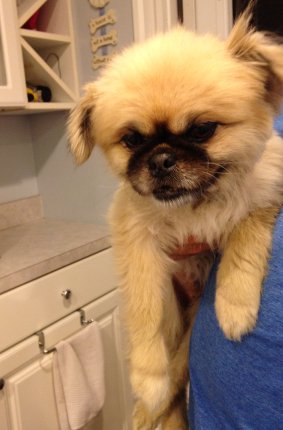 Found on Thursday July 23, 2015 at Sherwood Rd., Weymouth, MA.
At 8:00 p.m. tonight saw short-haired Pekenese mix, small tannish grey 12 pound dog wandering on Sherwood Road in Weymouth. Led dog to our home to keep it safe in our backyard. Dog has no tags or collar.
Thank you!