Tortoiseshell Cat Found in Cambridge
UPDATE: CAT HAS BEEN REUNITED!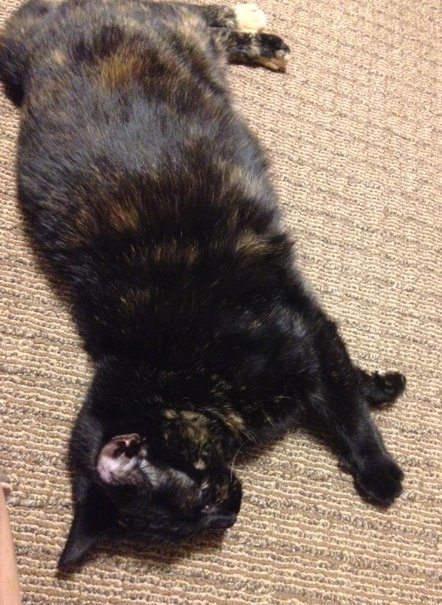 Found on Tuesday September 8, 2015 at Oxford/Kirkland Sts., near Harvard Law School and Lesley University, Cambridge, MA.
The cat is turtle patterned, has a short tail, and has a small piece of ear clipped away. It has no collar but I think it belongs to someone because as soon as I opened the door, it ran inside and followed me into my dorm. It is very affectionate and followed me from room to room. It has back and front claws.
Thank you!