Tiger Cat Found in Northborough
UPDATE: CAT HAS BEEN REUNITED!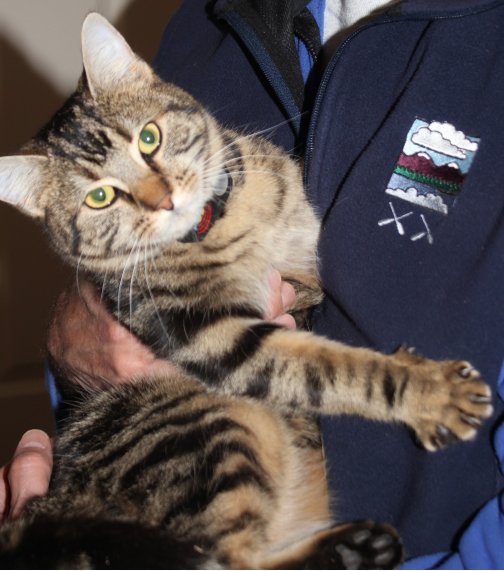 Found on Sunday March 5, 2017 at 299 Davis St., Northborough, MA.
This cat was found in my garden and followed me around more persistently than any of the other cats that wander through. It had been so cold for the last couple of days, so I gave the cat a bowl of tuna which she ate up. Then, of course, she wanted to stay right next to me and hovered around the house. I posted a sign on my mailbox.
He is very friendly. The vet says she does not have a micro-chip. She appears to have a collar with some sort of tracking device or perhaps it is only an electric fence device.
Thank you!