Grey & White DSH Cat Found in Beverly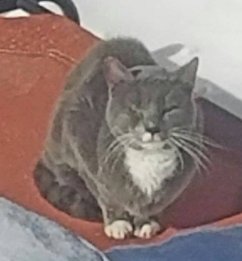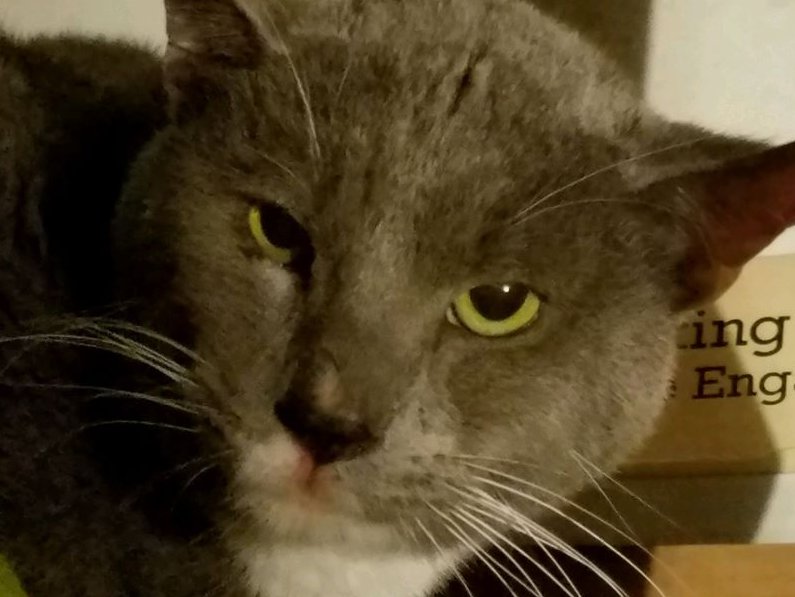 Found on Friday February 10, 2017 at Rowell Ave./Livingstone Ave., Beverly, MA.
Was in my backyard and after several hours, he allowed me to carry him after he climbed in laundry basket with a towel. Is currently fearful. Is thin, may have been on his own for a while. Grey with white chest, front paws and right lip. Will be scanned.
If you think you recognize this pet, please
call 508-527-5657 or
email Turtle3007@aol.com
Thank you!