Brown Rabbit Found in Cambridge
UPDATE: RABBIT HAS BEEN REUNITED!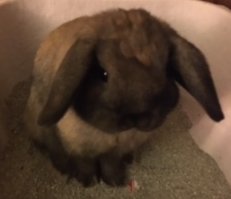 Found on Saturday October 31, 2015 near Prentiss St., Cambridge, MA.
Domestic rabbit found, brown with black tipped fur. Very sweet. Not set up to keep a rabbit, so it will have to go to a shelter soon.
Thank you!