Calico Cat Found in Waltham
UPDATE: OWNER AND CAT HAVE BEEN REUNITED!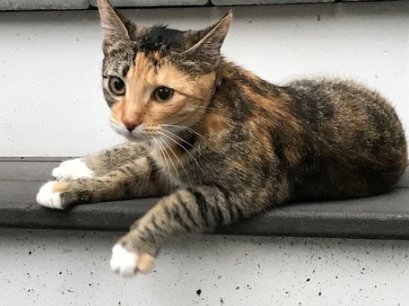 Found on Saturday August 11, 2018 at Newton St. & Grove St., Waltham, MA.
Very sweet and affectionate calico cat found near Sacred Heart Church. VERY jumpy to every noise outside so is likely an indoor cat. She has a collar but no tags and no microchip.
Thank you!